Aikens Financial Team
At Aikens Financial, our team of licensed professionals is dedicated to providing the ultimate client experience. We firmly believe in treating others the way we want to be treated. Here you will find the people who help make it happen. If you have questions, concerns or need assistance regarding the services we provide, please reach out directly to one of our expert team members.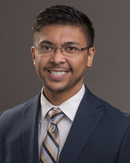 James Dannug, CLTC
Associate Financial Advisor
Office 330-668-6114

James spent 8 years in corporate america as an accountant before transitioning to financial planning in 2014.  He assists in working closely with our clients to provide excellent planning and client support.
James may work with you on the following:
Develop plans and analyze client solutions.
Strategies and tools for your planning goals.
Provide information and service to your insurance policies.
Welcome introductions to others that may need planning help.
James lives in Cuyahoga Falls, OH. He is a coach at Rampant CrossFit and enjoys helping others achieve their fitness goals in addition to their financial goals. James is also an active member of the Cuyahoga Falls Chamber, Greater Akron Chamber, and Stow-Munroe Falls Chamber.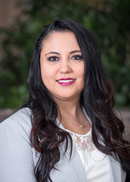 Maryam Steckel
Director of Operations and Client Service
Office 330-668-6144

Maryam is responsible for office operations, excellent client service, and daily client meeting preparations for our growing practice.  She also handles opening and processing insurance & investment accounts and maintaining compliance procedures.  
Maryam may work with you on the following:
Schedule appointments.
Provide information and service to your insurance policies.
Provide information and service to your investment accounts.
Direct you to the correct resource.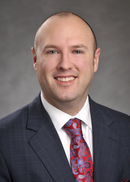 Keith D Gibson, CFP®, CLU®
Director of Financial Planning
Keith has over 12 years of experience in the financial services and asset management industries.  His experience with retirement plans, asset allocation, portfolio management and risk management positions him well to develop investment strategies and portfolio design in conjunction with our comprehensive financial planning for our clients.
Outside of the office he enjoys playing basketball, Cleveland sports, and exploring the Cuyahoga Valley National Park, but most of all Keith enjoys spending time with his family.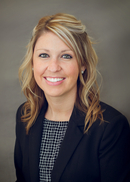 Laura C. Wagner, MBA
Laura joined Northwestern Mutual in June 2008.  As the Director of Marketing, Laura promotes and helps grow my business and ensures my clients receive a high level of service from the team.  In addition, she is responsible for the overall brand management of my practice.
Laura may work with you on the following:
Share team news and communications.

Develop public relations opportunities.

Schedule speaking engagements.

Organizing charitable and community events and sponsorships
Laura lives in Uniontown, Ohio and enjoys spending time with family and friends, exercising, and interior design.  She is a member of the Akron Children's Hospital's Emerging Leaders Board and the Jackson Township Rotary Foundation Club.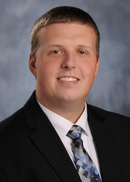 Jacob S. Cunningham
Investment Operations Associate
Jacob spends most of his time focusing on the investment portion of the business. He establishes investment accounts and processes services requests for our clients.  Jacob assists with portfolio implementation, creating systematic retirement contributions, and executing the buying and selling of securities. 
Outside of the office, Jacob enjoys traveling, fishing, camping and going to OSU Buckeyes & Pittsburgh Penguin games.